Can I have round corners on my kitchen stone benchtop so kids don't injure themselves?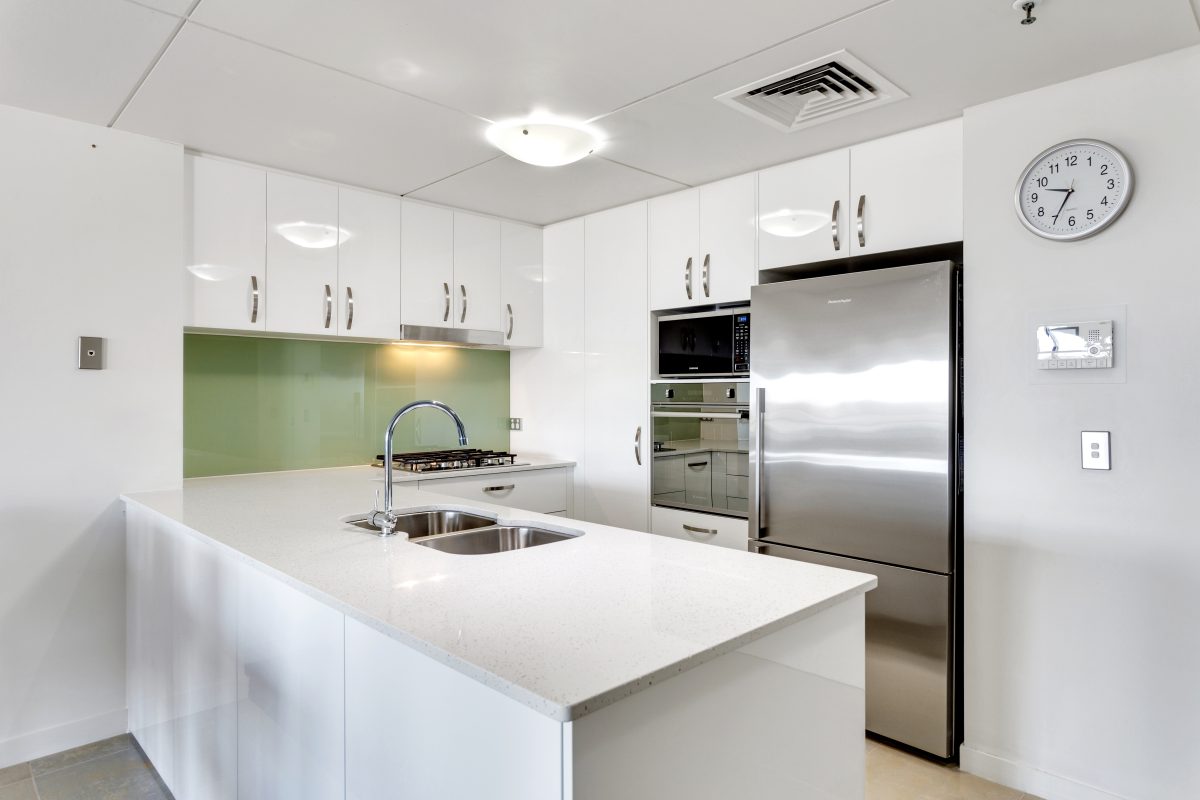 Yes, it is absolutely possible to have round corners on your kitchen stone benchtop in order to reduce the risk of injury to children. At Banks Benchtops in Brisbane, we specialise in custom making kitchen benchtops to suit our clients' specific needs and preferences, and we can certainly accommodate your request for rounded corners.
Kitchen benchtops with sharp corners can be a hazard to young children who are still learning to navigate their environment. They can easily bump into the corners and injure themselves, which is why many parents opt for rounded corners instead. Round corners also have the added benefit of giving your kitchen a softer, more organic look and feel, which can be particularly appealing if you prefer a more modern or minimalist aesthetic.
At Banks Benchtops, we use state-of-the-art technology to fabricate our stone benchtops, including CNC machines that allow us to precisely cut and shape the stone to your exact specifications. This means that we can create rounded corners of virtually any size and shape, from gentle curves to more pronounced arcs, depending on your preferences.
We offer a wide range of stone options to choose from, including granite, marble, and quartz, each of which has its own unique characteristics and benefits. Our team of experienced professionals can guide you through the selection process, helping you choose the best stone for your needs and budget.
In addition to rounded corners, we can also customise your benchtop in other ways to make it safer and more functional for your family. For example, we can add edge profiles that provide a comfortable grip and prevent spills from running off the benchtop onto the floor. We can also incorporate features such as drainage grooves and integrated sinks to make cleaning up easier and more efficient.
At Banks Benchtops, we are committed to providing our clients with the highest level of quality and service. We take the time to understand your needs and preferences, and we work closely with you throughout the design and installation process to ensure that you are completely satisfied with the end result. Whether you are looking for a small, functional kitchen or a large, luxurious one, we can help you create the perfect space for your family.
In conclusion, if you are looking for a kitchen stone benchtop with rounded corners to make your space safer and more family-friendly, Banks Benchtops in Brisbane is the right choice for you. We can custom make your benchtop to your exact specifications, using the finest quality materials and state-of-the-art technology to ensure a perfect fit and a beautiful, functional finish.
Contact us today to learn more about our services and to schedule a consultation with one of our experienced professionals.