How can I get cheap stone benchtop offcuts for my vanity and laundry ?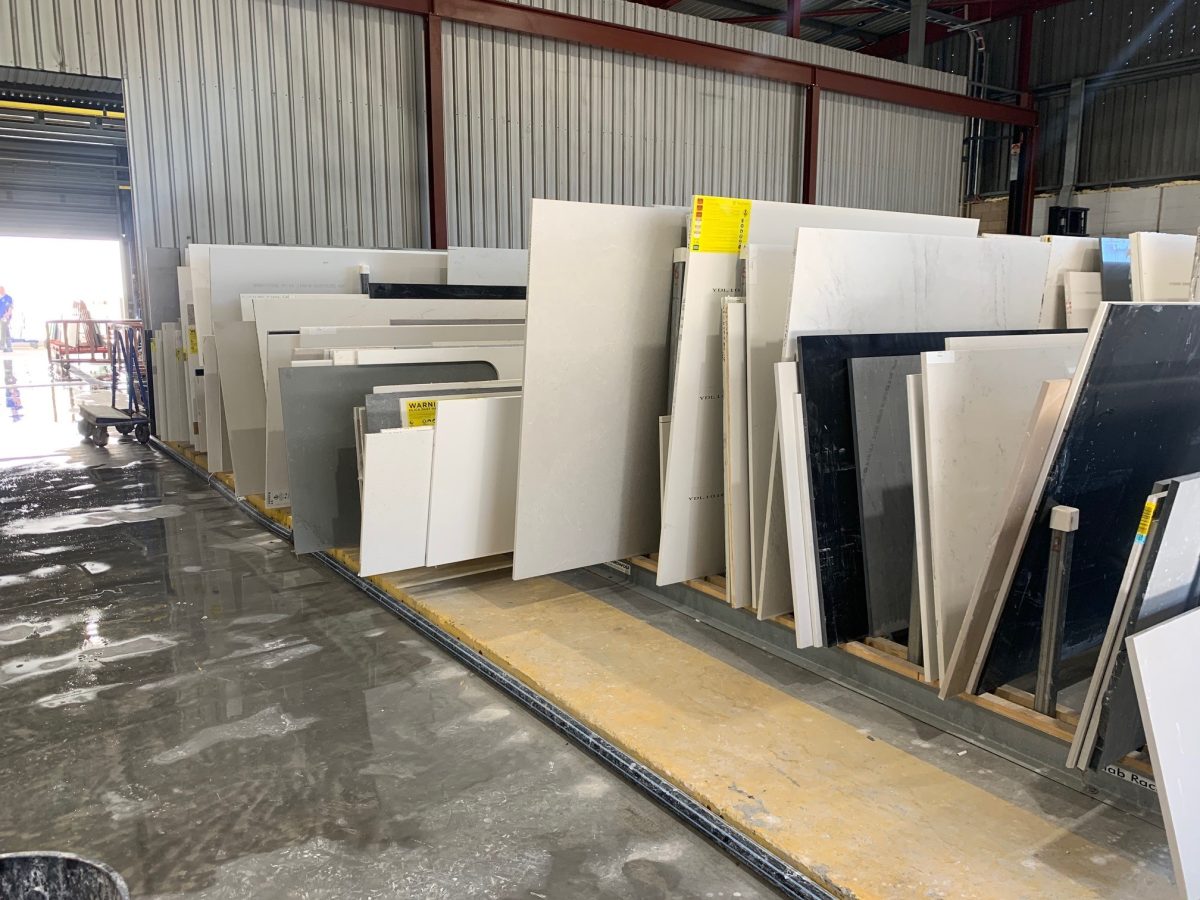 The Banks Benchtops team is well-known and has a great reputation as a supplier of high-quality stone benchtops, including granite, marble, and quartz. We have been in the industry for many years and have built a strong reputation for our excellent workmanship and customer service. One of the unique things about Banks Benchtops is that we often have lots of offcuts available for sale at discounted prices. These offcuts can be a great option if you're looking for an affordable way to add stone benchtops to your homes.
Offcuts are smaller pieces of stone that are left over from larger projects. They can come in a range of sizes and shapes, and may not be suitable for use as a full benchtop. However, they can be a great option for smaller projects such as vanities or laundry benchtops, or for decorative accents like splashbacks or window sills. Offcuts are typically sold at a discounted price compared to full benchtops, which makes them an attractive option for budget-conscious homeowners.
At Banks Benchtops we have a large inventory of offcuts available for sale. These offcuts come in a range of colors and patterns, so customers can find one that suits their specific needs and preferences. Because we're a large supplier, we often have a higher volume of offcuts available compared to smaller suppliers, which means customers have a better chance of finding a piece that will work for their project.
How to Purchase Stone Offcuts in Brisbane and the Gold Coast
Customers who are interested in purchasing offcuts from Banks Benchtops can do so by visiting our showroom or contacting us directly. Our team of experts can help you select the right offcut for your needs, and can provide guidance on installation and care. We also offer a range of services, including cutting and polishing, to ensure that the offcut is ready to be installed.
Benefits of Stone Offcuts
One of the benefits of purchasing offcuts from Banks Benchtops is that we are a sustainable option. By using offcuts, customers are reducing waste and helping to preserve natural resources. This is an important consideration for many homeowners who are looking for ways to reduce their environmental impact.
Another benefit of purchasing offcuts from Banks Benchtops is that we offer excellent value for money. Because offcuts are sold at a discounted price, customers can save money on their benchtop project. This can be especially important for those who are renovating on a budget or who are looking to add value to their home without breaking the bank.
Overall, Banks Benchtops offcuts are an excellent option for customers who are looking for affordable stone benchtops. Our large inventory of offcuts makes it easy for customers to find a piece that will work for their project, and our team of experts can provide guidance and support throughout the process. By choosing Banks Benchtops for your benchtop needs, you can be confident that they are getting a high-quality product at a great price. Contact us today for an instant quote!