How to choose the perfect stone benchtop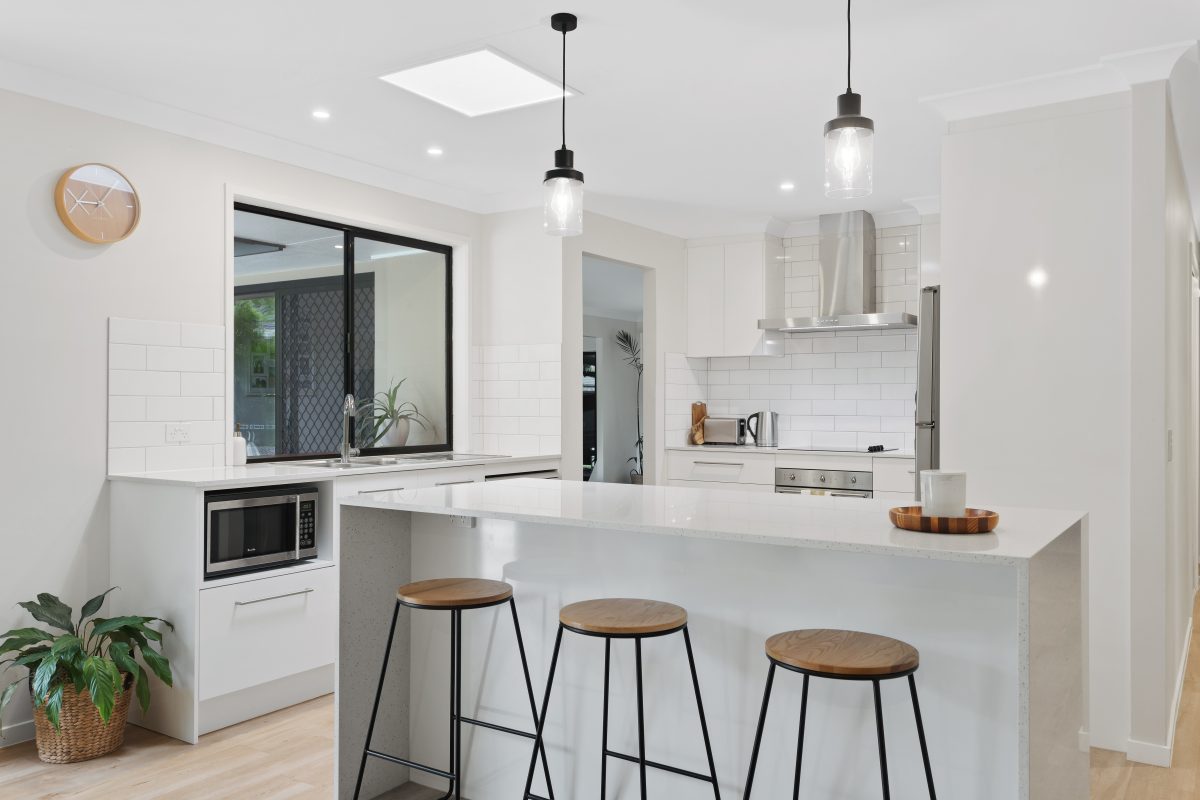 Whether you're renovating, or building a new home, choosing a stone benchtop can transform your space and add style and functionality. Stone kitchen benchtops and stone bathroom vanities are popular choices for homeowners, and they can add tremendous value and appeal to your property.
At Banks Benchtops Gold Coast and Brisbane and Toowoomba, we can help you find the perfect stone benchtop, whether marble, granite, or engineered stone. Stone is a hassle-free option that requires minimal maintenance and provides maximum functionality.
Why stone benchtops
Stone benchtops are durable and long-lasting, and the design can be personalised to suit your style and space. Because they are resistant to scratches and heat, they are the perfect option for busy kitchens, bathrooms or even outdoor entertaining areas.
If you're feeling overwhelmed with choices, we've created this short guide to ensure you make an informed decision and choose the perfect stone benchtop for your space. There are a few things you must consider.
Type of stone
One of the first things you'll need to consider is the type of stone benchtop you want for your home. Some of the most popular choices include marble, granite and engineered stone.
Each type of stone has its unique characteristics and benefits.
Engineered stone:
Strong and durable.
Resistant to scratches, chips, stains and heat.
No ongoing maintenance (sealing).
A wide variety of styles and colours.
Cheaper than natural stone benchtops.
Non-porous/hygienic.
Most colours can not go outside in direct sunlight
Granite:
Extremely durable and long-lasting.
Can be used outside
Resistant to scratches, heat and stains.
Easy to clean.
A natural stone, each piece of granite is unique.
A wide range of colours and patterns are available.
Requires sealing.
Marble:
A luxurious, natural finish.
Requires sealing once a year.
Easy to clean.
Durable but a softer stone than granite.
Timeless look.
Brand
At Banks Benchtops, we'll help you choose the right brand for your stone benchtop. We only work with the best stone benchtop brands, including:
YDL Stone.
Ceaserstone.
Smartstone.
Stone Ambassador.
EssaStone
Lithostone.
WK Stone.
Silestone.
Project Stone Australia.
Colour
What colour benchtop you choose will depend on the type of stone and brand. Banks Benchtops can help you find the colour you want from the brands we provide and help you make the perfect colour choice that complements the surrounding cabinetry.
The benchtop colour will have a significant impact on the overall look and feel of your space. Some popular colour choices for stone benchtops include white, grey, black and beige, but there's a vast variety of colours and patterns to choose from, especially if you've chosen an engineered stone benchtop.
Benchtop design
Once you've chosen the type of stone and colour/pattern, it's time to start considering the benchtop design. A few factors to consider before we install your benchtop include the overhang, the ends, edges, stone thickness and texture.
Overhang:
Incorporating a breakfast bar or stool seating is a popular choice for lovers of open-plan living. It adds to the cost of the stone, but also adds functionality and character to your space.
Benchtop ends:
The type of benchtop end you choose will depend on the space and your personal preference. Whether you choose mitred, square or modern waterfall ends, you can be sure the team at Banks Benchtops will provide a superior finish.
Each stone is cut to a CAD file; the CNC machine does all the undermount cutouts, drainer grooves, lamb tongue profile etc. This automated CNC bridge saw reduces human error when cutting your stone benchtop, creating a better result for you!
Benchtop edges:
At Banks Benchtops, we recommend pencil round edges, but ultimately the decision is yours. Pencil round edges chip less than arris edges and provide a better finish if you choose a mitred benchtop.
Stone thickness:
The thickness of the slab doesn't impact the design, only the aesthetics. At Banks Benchtops, we build and install mitred benchtops. However, solid 30mm stone benchtops are an excellent alternative. They require less manufacturing, which makes them more affordable
Texture:
There are three main finishes for stone benchtops, polished, matt/honed and textured. Which you choose will depend on your kitchen design and your personal preference.
Polished: A more luxurious finish, where the stone surface is polished to the highest level. It provides a shinier, elegant look with a strong depth of colour.
Matt/Honed: Less polishing and a less reflective surface.
Textured: For natural stone only. A leather finish amplifies the stone;s natural finish, while still being easy to clean. A flamed finish is rougher, usually used for granite benchtops.
Banks Benchtops – Installing quality stone benchtops in Queensland
Whether replacing a laminate benchtop as part of a renovation, or building a new home, the Banks Benchtops team can help you choose the right natural stone benchtop or engineered stone benchtop for your space.
Discover our gallery of past projects!
We're a trusted Queensland business with three branches, allowing us to install stone benchtops throughout Tweed Heads, Gold Coast, Brisbane, Toowoomba and the Sunshine Coast. Ready to take the next step? You can select your stone benchtop details using our online quote generator to receive an instant quote.