We have loads of engineered stone offcuts which can be used for vanities, laundries, desks and dining tables. Brands like Caesarstone, Quantum Quartz, YDL stone, Stone Ambassador, Silestone, Smart Stone and Trendstone.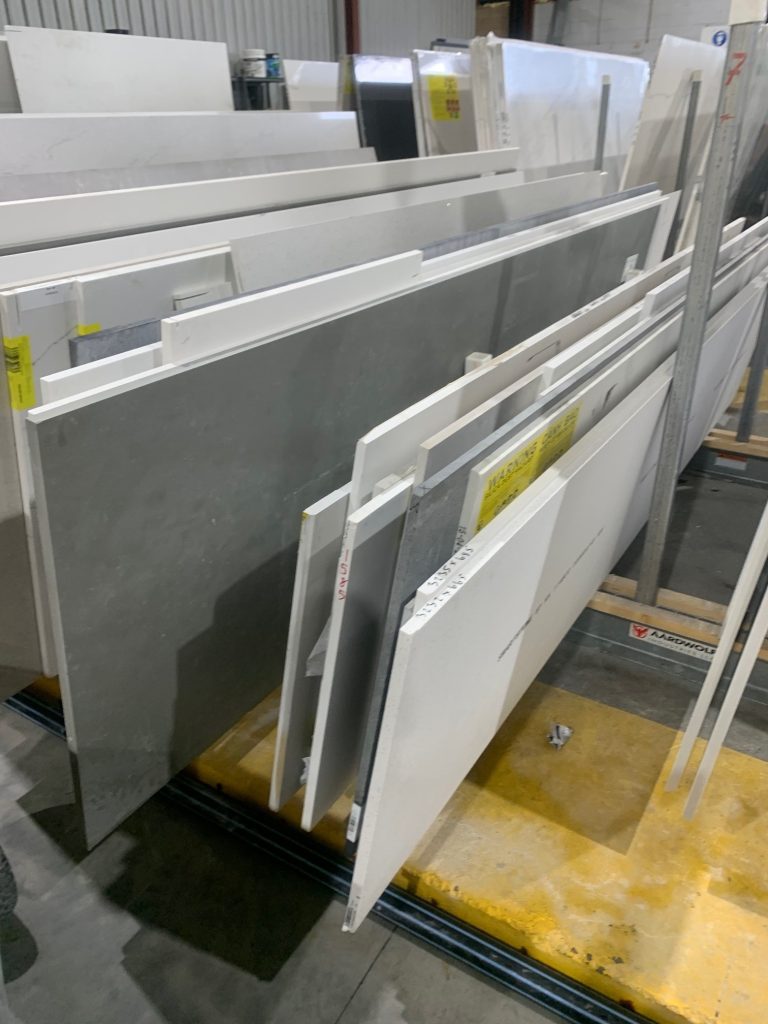 Vanity and Laundry Stone Benchtop Offcuts Available
While these offcuts are not large enough for your kitchen they are the perfect size for your vanity or laundry.
Generally they are 3200mm long by 600mm deep, but they can be larger.
Email us today at sales@banksbenchtops.com.au or call into one of our 3 branches to look at samples.
The cheapest way to get a stone benchtop is to bring in your plans and sink or vanity basin and we can cut the stone supply only to your measurements.
We can also measure, supply and install your stone benchtop if desired. We have hundreds of offcuts and they are perfect for your vanity, desk and laundry.
Offcuts going Cheap
Undermount sink cut outs are $275 extra each.
Other extras like Mitred edges and curved corners are priced per job. We have 3 Showrooms spread out over Queensland, being Brendale, Archerfield and Arundel. Pop in and pic out your next vanity or laundry top, you can always find a bargain from the 100s of offcuts we have.
Get Offcut Quote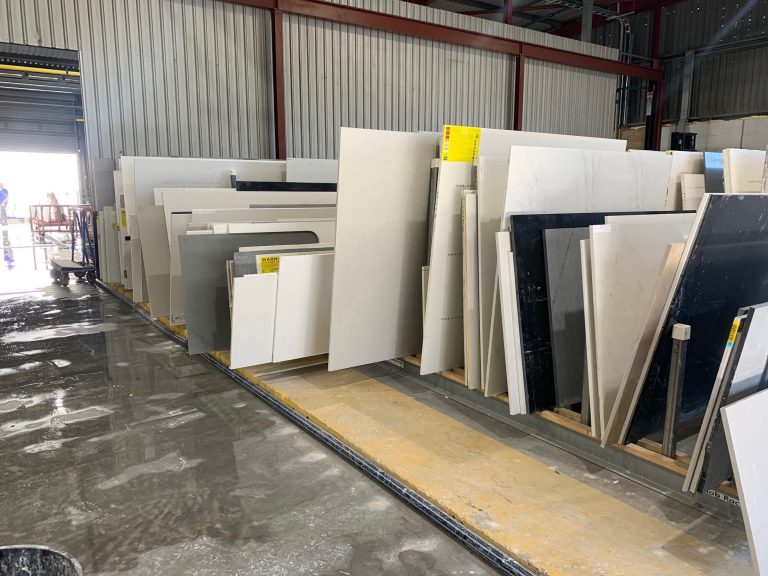 Cheap Stone Vanity and Laundry Counter Tops
Supply only or we can install your new vanity or laundry stone benchtop
Get Offcut Quote